Corn pap is a Nigerian fermented maize cereal pudding. Made from maize, it is a nutritious meal which is a good source of carbohydrate, B vitamins (pantothenic acid – B5, niacin – B3, riboflavin and thiamine – B1), folic acid, vitamins A and C, potassium, chromium, selenium, zinc, phosphorous, magnesium and many others.
Despite its sour taste, pap is widely known to go well with many food combinations such as fried plantains, pancakes, Akara, fried yam, okpa, bread, puff puff, and beans. When combined with pap, any of these make a delicious breakfast meal.
Health Benefits of Corn Pap
Reduces Risk of Blood pressure
Pap is high in potassium and low in sodium, making it an ideal food for people with high blood pressure, as well as those who want to keep their blood pressure in check or avoid developing hypertension.
Another benefit of eating potassium-rich foods like corn pap is that it helps to reduce sodium's effects in the body while also easing tension in your blood vessel walls, protecting you from a variety of health problems that could arise.
It is a good source of Energy
It goes without introduction that corn pap is a source of carbohydrate, therefore, energy. And in its paste form, it is easily digestible. That is why it's occasionally recommended to athletes in order to keep them running throughout the day.
Safe for pregnant and breastfeeding mothers
Folic acid is one of the most important nutrients for pregnant women to have a healthy pregnancy. A lack of this acid may cause underweight babies to be born, as well as neural tube defects in newborns. On the plus side, pap is high in folic acid, making it a good choice for expecting mothers. Pap assists nursing mothers to increase the flow of their breast milk, which is why it is a highly recommended meal for nursing mothers

READ ALSO: AMAZING HEALTH BENEFITS OF BITTER KOLA

Replaces Body Fluids and Easy to Digest
It is a meal that replaces the fluid lost because of its high-water content. It does not stress the digestive system.
Boost health of kidneys
The kidneys are one of the most important organs in the body, and any damage to this area can have serious consequences for the human body.
It also helps to pass out unwanted elements in the body through urine such as uric acid, urea, toxins, waste, and other harmful substances. Notice that whenever you take pap, you tend to urinate a lot. Its texture makes it very easy to digest and a perfect food for convalescing individuals.
How To Make Corn Pap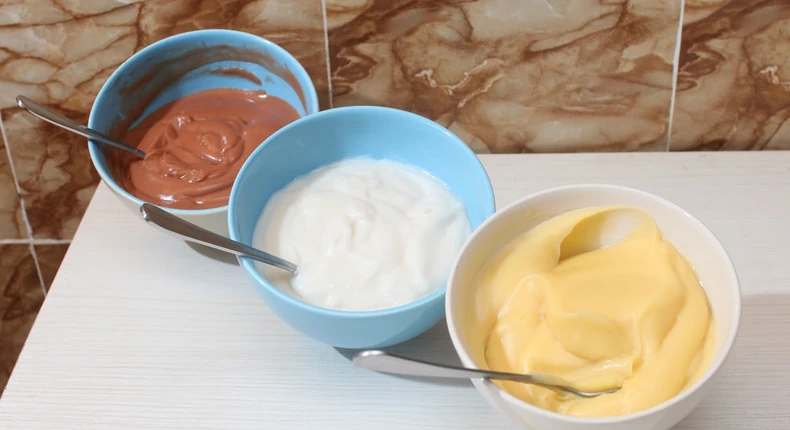 Traditionally, the grain is soaked in water for up to three days before wet-milling and sieving to remove husks.
The filtered cereal is then allowed to ferment for up to three days until sour. Subsequently, it is boiled into a pap or cooked to make a creamy pudding.
Soak grains
Mill soaked grains.
Wash with cheesecloth or very fine sieve
Leave to settle
Drain water and find the Raw pap settled at the bottom.
Remove excess water and save Nigerian Raw pap in the Fridge.
You can add ginger to your corn pap for a little taste to your pallet. The chaff is set aside and used for other purposes like feed for animals.